Referenzen
Since 2001 I have been involved in more than 450 different productions. My acivities are very diverse and range from the usual work as a camera operator and camera assistant (ENG and scenic) to work on the second camera as a 2nd unit or shooting assistant. The manifold and complex productions, the stays in more than 40 different countries worldwide and the amount of high-quality and professional equipment, have a big part in my 20 years of professional job-related experience.
Meine bevorzugten Einsatzgebiete:
I'm very flexible and work worldwide but most of my productions are for the German film and television industry. Actually I prefer to work for documentaries, science magazines, commercials and industry/image films as well as for high-quality series.

---
Excerpt of my latest references
(2023)
EA Sports FC 2024
(Promotion)
Function: Camera Operator
DHL
(Promotion, Social Media)
Function: Camera Operator
Excerpt of my latest references
(2022)
Get Well Soon – My Home Is My Heart
(Music-Video)
Function: 1st AC
---
Volle Kanne – Wohnen & Design
(Magazines & Consumer programme, ZDF)
Function: Camera Operator
Die Reportage
(Documentaries, ZDF)
Function: Camera Operator
Commercials
(Wittenstein, Kunstakademie, TÜV, PVH Brands, Tommy Hilfiger, Calvin Klein …and more)
Function: Camera Operator
---
Excerpt of my latest references
(2019-2021)
Schwarze Adler
(Documentary film, 100 Min, Amazon Prime)
Function: Sound Engineer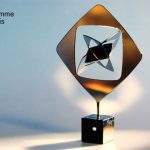 CIVIS – Europas Medienpreis für Integration 2022
Robert-Geisendörfer-Preis 2022
---
Porsche Panamera Digital World Premiere
(Image Commercial Show, Porsche)
Function: Camera Assistant & Sound Engineer
---
Beruf: Königin! – "Letizia von Spanien"
(Documentary 45 Min., ZDF)
Function: Camera Operator & Camera Assistant
Link
---
Beruf: Königin! – "Mathilde von Belgien"
(Documentary 45 Min., ZDF)
Function: Camera Operator & Camera Assistant
Link
---
Marco Rima: Just for Fun
(Comedy Clips, SRF)
Function: Camera Assistant, Lighting, Grip
---
Deutscher Comedy Preis: Kill Your Darlings
(Comedy Clips, Brainpool)
Function: Sound Engineer
---
Excerpt of previous productions
(2016-2018)
Rewe – Gemeinsam für deine Region
(Commercials)
Function: Camera Assistant, Sound Recordist, Drone Camera Operator

Wissen vor acht
(Consumer programme, ARD)
Function: Sound Engineer

Alpha Tiere – Eine Expedition
(Documentary, 52 Min., arte)
Function: Sound Engineer

Königshäuser
(Documentaries, ZDF)
Function: Camera Assistant, Sound Engineer

Pioniere aus NRW
(Documentaries, WDR)
Function: 2. Unit, Camera Assistant, Sound Engineer

Die Sofa-Richter
(Consumer programme, SWR)
Function: 2. Unit, Camera Assistant, Sound Engineer

Dynastien in NRW
(Documentaries, WDR)
Function: 2. Unit, Camera Assistant, Sound Engineer

Commercials & Industry-/Imagefilms
(Nesquik, Glade, HRS, VW, Mercedes, Maserati, Rewe, toom, Payback, Mitsubishi, SKL, Vaillant, Starcar, Bitburger, Vodafone, s.Oliver, UPS)
Function: Camera Assistant, Sound Engineer

Masterchef
(Show, Sky)
Function: Sound Engineer

Phil Laude Show
(Comedy)
Function: Sound Engineer

It Takes 2
(Show, RTL)
Function: Camera Operator On-Location, Camera Assistant

Trailer, Promos, Indikativ & Dachmarkenkampagne
(Mediengruppe RTL)
Function: Sound Engineer
---
Excerpt of older productions
(2001-2015)
For the following productions I worked as a camera assistant, 2nd Unit, lighting/grip assistant, sound engineer and sound recordist. Most of the productions lasted for several weeks, months and seasons.

(alphabetical order)
Achtung! Hartwich (RTL)
Ach was?! "ARD Buffet (ARD)
Adler Commercial (RTL)
Akte 20.14/15 (RTL)
Alles Pocher,… oder was? (VIVA)
AnkeLateNight (Sat1)
arte Metropolis (arte)
Auto Motor Sport TV (VOX)
Bayer – 150 Jahre (Bayer)
Bruce – Eure Styling-Show (ARD)
Bülent Ceylan & seine Freunde (RTL)
Bülent Ceylan Show (RTL)
Da wird mir übel (ZDFneo)
Dancing on Ice (RTL)
Das Supertalent (RTL)
Der Bachelor (RTL)
Der Comedyflüsterer (Kabel1)
Deutsche Bahn Commercial (DB)
Deutschland sucht den Superstar (RTL)
Die Abzocker (Sat1)
Die Bachelorette (RTL)
Die Bauretter (RTL2)
Die Dreisten Drei (Sat1)
Die Rückwanderer (VOX)
Die Sketchshow (Pro7)
Die Wochenshow (Sat1)
Dings da (Kabel1)
elton.tv (Pro7)
Elton VS Simon (Pro7)
Fast Forward (VIVA)
Fit For Fun TV (VOX)
Galileo (Pro7)
Gewissensbisse (EinsFestival)
Goodbye Deutschland – Die Auswanderer (VOX)
Got To Dance (Pro7, Sat1)
Grandprix der Chöre (ZDF)
Happy Friday (Sat1)
Hilfe! Zu Hause sind die Teufel los (Sat1)
K1 Reportage (Kabel1)
Keine Ahnung? (Pro7)
Knop's Spätshow (Sat1)
Ladykracher (Sat1)
Leben Ohne… (RTL)
Let's Dance (RTL)
Mariah Carey Interview (RTL2)
Mein neuer Freund (Pro7)
Mein neuer Mitarbeiter (Mercedes-Benz)
Mensch Markus (Sat1)
Mercedes Benz Citan Commercial (Mercedes Benz)
Mercedes / Starcar Commercial (Mercedes/Starcar)
Michael Bublé Commercial (RTL)
Michael Schumacher Commercial (RTL)
Mieten, Kaufen, Wohnen (VOX)
Olm! (RTL)
Pioniere in NRW: Nixdorf (ZDF)
Pochers WM Countdown (Pro7)
Popstars (RTL2)
PS – Das Automagazin (n-tv)
Red Nose Day (Pro7)
Rent a Pocher (Pro7)
Rewe Kampagne (Rewe)
RTL Dachmarkenkampagne (RTL)
Sascha Grammel Laudatio (RTL)
Schnäppchenhäuser (RTL2)
Storsack International Commercial DVD
Stromberg DVD
taff (Pro7)
Tier hoch 4 (ARD)
Tiere suchen ein zu Hause (WDR)
TV Total (Pro7)
TV Total WOK WM (Pro7)
Unser Traum vom Haus (RTL)
Unter Volldampf (VOX)
Vermisst (RTL)
VIVA Club Rotation (VIVA)
Vodafone Commercial (Vodafone)
VW Autostadt Commercial (VW)
Was guckst du?! (Sat1)
World Vision Commercial (WorldVision)
Ziemlich starke Frauen (ZDFneo)
---